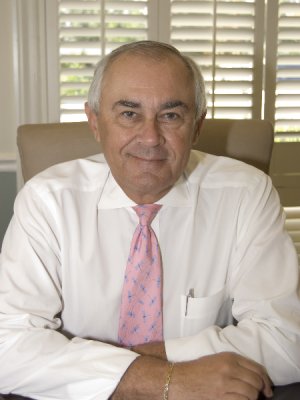 David A. Ralicki, CPA/PFS
David A. Ralicki, CPA/PFS has been practicing accounting and tax services for over four decades. He began working at a national accounting firm in Norfolk, Virginia after being discharged from the U.S. Navy. At this firm he specialized in audit clients with a focus in real estate and development. Being tired of the cold winters David and his family decided to move to Stuart, Florida in 1982. He became a partner of a local CPA firm and developed the audit and tax practice. David was responsible for helping the firm grow from $500,000 to $5,000,000 in revenue as well as initiating computerized office systems. He also became a member and later president of the International Group of Accounting Firms. With David's desire for growth and client service he founded his own CPA firm with offices in Stuart and West Palm Beach. He was responsible for developing new business and responsible for firm growth of approximately 20% per year reaching $1,000,000 in revenue. Continuing his trend for growth his firm, merged with a larger, regional CPA firm. While there David developed the personal financial planning services which included wealth management and investment advisory. David's desire to specialize in a client driven, financial planning practice prompted him to "retire" from the tax compliance aspect of accounting to form Ralicki Wealth Management & Trust Services. David's mission of Ralicki Wealth Management is to coach business owners and high net worth individuals to financial independence by using a collaborative approach to the delivery of professional financial services. David's professional and civic affiliations include:
Past Member of The Executive Committee (TEC) (now Vistage Florida) of West Palm Beach
Past-President and Treasurer of Hospice of Palm Beach County
Past Board member at First Bank and Trust of Indiantown (now Harbor Community Bank)
Past World President of the International Group of Accounting Firms (IGAF)
Business Development Board of West Palm Beach
Business Development Board of Martin County
Member of the American Institute of Certified Public Accountants (AICPA)
Member of the Florida Institute of Certified Public Accountants (FICPA)
FICPA East Coast Chapter – past chapter president
Stuart/Martin County Chamber of Commerce – Past President
Leadership Martin County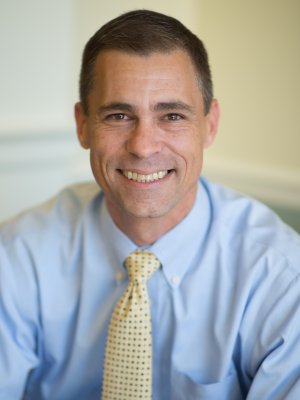 Alex Ralicki, MSA
Alex Ralicki, MSA, enjoys the role of Client Quarterback with Ralicki Wealth Management and Trust Services (RWMTS). At the boutique wealth management firm, Alex has the opportunity to work one-on-one with every client to ensure the best outcomes for their finances and investments. Since the firm's inception in 2006, Alex has worked with clients in the areas of cash flow analysis, retirement planning, asset allocation, and business and tax planning. By managing all of a client's finances – from investments to taxes – in one place, Alex and RWMTS is able to put clients first and treat them like family.
Alex received a Bachelor of Science degree in Business with a concentration in Accounting in 2008, and a Master of Science degree in Accountancy in 2010. He is eligible to sit for CPA exam, and Personal Financial Specialist (PFS) designation. Alex's professional and civic affiliations include:
Florida Institute of Certified Public Accountants (FICPA) – Member
Children's Home Society, Treasure Coast – Chair, Advisory Board
Kiwanis Club of Florida, Foundation - Treasurer, Past Chair - Finance Committee
Kiwanis Club of Stuart, Florida - Treasurer
The Pine School – Past member, Board of Trustees
Young Professionals of Martin County, Inc. – Founding member, past treasurer
Martin County Seminole Club, Inc. - Past President & Treasurer
Alex has called Martin County and the Treasure Coast home for more than 30 years. He and his wife, Sarah, have two daughters and several four-legged children.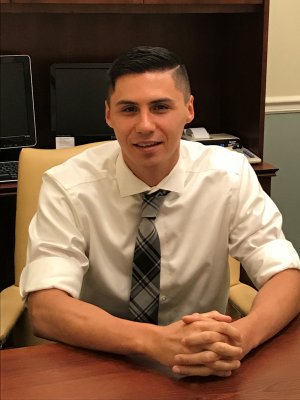 Nick Christensen
Nicholas Christensen started his career in the financial field in 2015 as a teller with PNC Bank.  There he enjoyed his position as he was given the opportunity to build relationships with clients all while looking out for their financial well-being.  With a growing passion for finance, Nick continued his educational studies within the accounting program at Indian River State College.  He excelled in his coursework, graduating magna cum laude with his Bachelor of Science in Accounting in 2016.  After receiving his degree, Nick was ready to branch out from the retail banking field and put his newly acquired skills into practice. In December 2016 Nick joined Ralicki Wealth Management & Trust Services.  Nick is a licensed Certified Public Accountant in the State of Florida. He intends to further his education in the Accounting and Finance field and is currently studying for the Series 65.